Certification
Security
Getminted.com is committed to the security of all personal details entered onto this site. Our systems are rigorously tested and have been developed with encryption software and secure socket layer technology. All banking details and transactions are also protected by firewalls with a view to ensuring the security of all personal information and your complete peace of mind.
It is only necessary to enter your debit/credit card details once when they are stored in our secure servers using a proprietary encryption algorithm. After that your debit/credit card details will only be used when you make a deposit or withdrawal and are then transmitted between our secure servers and the secure servers of one of the UK's leading commerce payment companies which in turn has secure encrypted links between itself and all the major banks.
Getminted employees do NOT have access to your full debit/credit card details.
Licensing
WagerWorks (Alderney) 2 Limited is licensed and regulated by The Alderney Gambling Control Commission ("AGCC"). The AGCC is independent, non-political and regulates interactive gaming on behalf of the States of Alderney. The AGCC ensures that its regulatory and supervisory approach meets the very highest of international standards.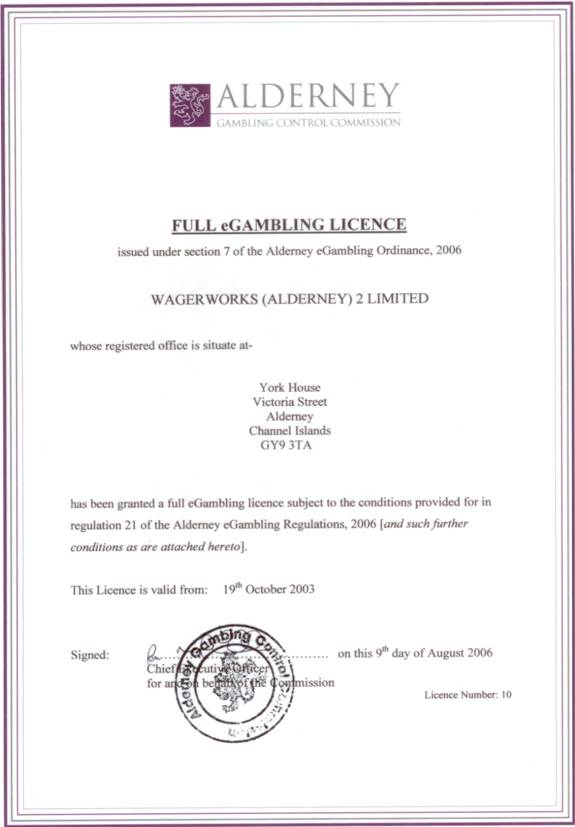 If you have any questions or concerns about the licensing jurisdiction of Alderney, please visit www.gamblingcontrol.org
Certification
WagerWorks (Alderney) 2 Limited uses WagerWare software. The WagerWare system meets the most stringent requirements defined by well-regulated jurisdictions around the world, and is constantly monitored and tested. WagerWare offers the most entertaining gaming experience on the web, with a rich library of casino-proven and licensed games.
All components of the system on this site have been certified by Technical Systems Testing ("TST"). TST is an internationally recognized Accredited Testing Facility ("ATF") offering a full range of testing and consultation services for Terrestrial and Internet Gaming, Wagering, Lottery, e-Commerce and Information Technology (IT) industries. TST was founded in 1993 and is one of the world's most experienced testing laboratories.
TST ensures that gaming equipment and systems are fair, secure and accurate.